Here's How to Scrap Your Old Car for Cash | Chicagoland
Scrap Your Old Car for Cash In Chicagoland
Is your old car in bad shape? You might want to sell it for some cash. Even if it's not drivable, Easy Tow Inc. can help you get rid of it and get some money for it. We buy and tow junk vehicles for cash and offer free estimates in the Chicagoland area. We offer a wide range of services, such as roadside help, vehicle recovery, and more.
If you have a junk car, you need to get rid of it. Don't hesitate to call us at (708) 830-3967 if you have any questions. You can also read our clients' reviews to find out how pleased they are with our service. Do not forget to look at our photos of the cars we buy and the ones we tow. 
When Should You Scrap Your Old Car For Cash?
There are a few things to consider when deciding whether to get rid of your auto. The most important thing is to consider how much it will cost to repair the auto and how much it is worth. If the repairs cost more than the car is worth, it doesn't make sense to keep fixing it.
How often you drive is another thing to think about. If you only use it every once in a while, it might be better to sell it or give it away than to spend money on gas and repairs. You should get rid of your auto if it does not run well and is becoming a safety risk. 
If you do not know what to do with your old vehicle, you can always take it to a scrapyard. We have experts that can give you an idea of what your car is worth. We can also help you determine the best choice for you. 
8 Steps To Scrap Your Old Car for Cash
1. Determine If It's Worth Scrapping
Before you scrap your old car for cash, you should consider whether it is worthwhile to do so. It may be difficult to dispose of it because it is no longer useful. However, you may be able to profit by scrapping it instead.

Here are a few things to consider if your vehicle is worth scrapping.


First, consider how much the car is worth. Scraping it may not be worth the effort if it is only worth a few hundred dollars.

The next step is to consider the cost. It includes the cost of towing as well as other charges. It may not be worth it if the cost exceeds the value.

Finally, consider what you will do with the proceeds from the sale of your car. If you intend to use the funds to purchase a new car, it may be preferable to sell the old one. Scrapping your car, on the other hand, could be a good way to make some extra cash.
Before selling your old car, ensure you know what to expect. You'll need to find a buyer, agree on a price, and figure out how to transport the auto. You should also be aware of how much money you can expect to get for your vehicle.
Find out the value of your vehicle. The first step is to find out how much your auto is worth. You can do this by checking online resources or contacting a local scrapyard. It will help you set a price for your auto when you sell it.

Know the weight of your auto. The weight of your auto affects how much money you can get for it. Heavier autos are worth more because they cost more to recycle.

Determine if there are any special parts on your auto. Some vehicles have special features that are in high demand. If your auto has any of these parts, you may be able to get more money for it when you sell it.
3. Preparing Your Car For Scrapping
When you have decided to scrap your car, there are a few things you will need to do;
First, you must take all your personal things out of the auto. It includes anything in the trunk, glove compartment, or under the seats.

Next, you'll need to take the license plates off your auto. You can either turn them into your local DMV or keep them for your new car.

Finally, you need to disconnect the battery and drain all fluids from the vehicle. It will prepare the auto for scrapping and ensure you get the most money possible for it.
Once you've taken care of those basics, you can start the process of scrapping your vehicle. Most scrapyards will want you to bring the auto in whole so they can assess its value. They may also ask for proof of ownership, so be sure to have that ready. With all that taken care of, you should be able to get a reasonable price for your old car.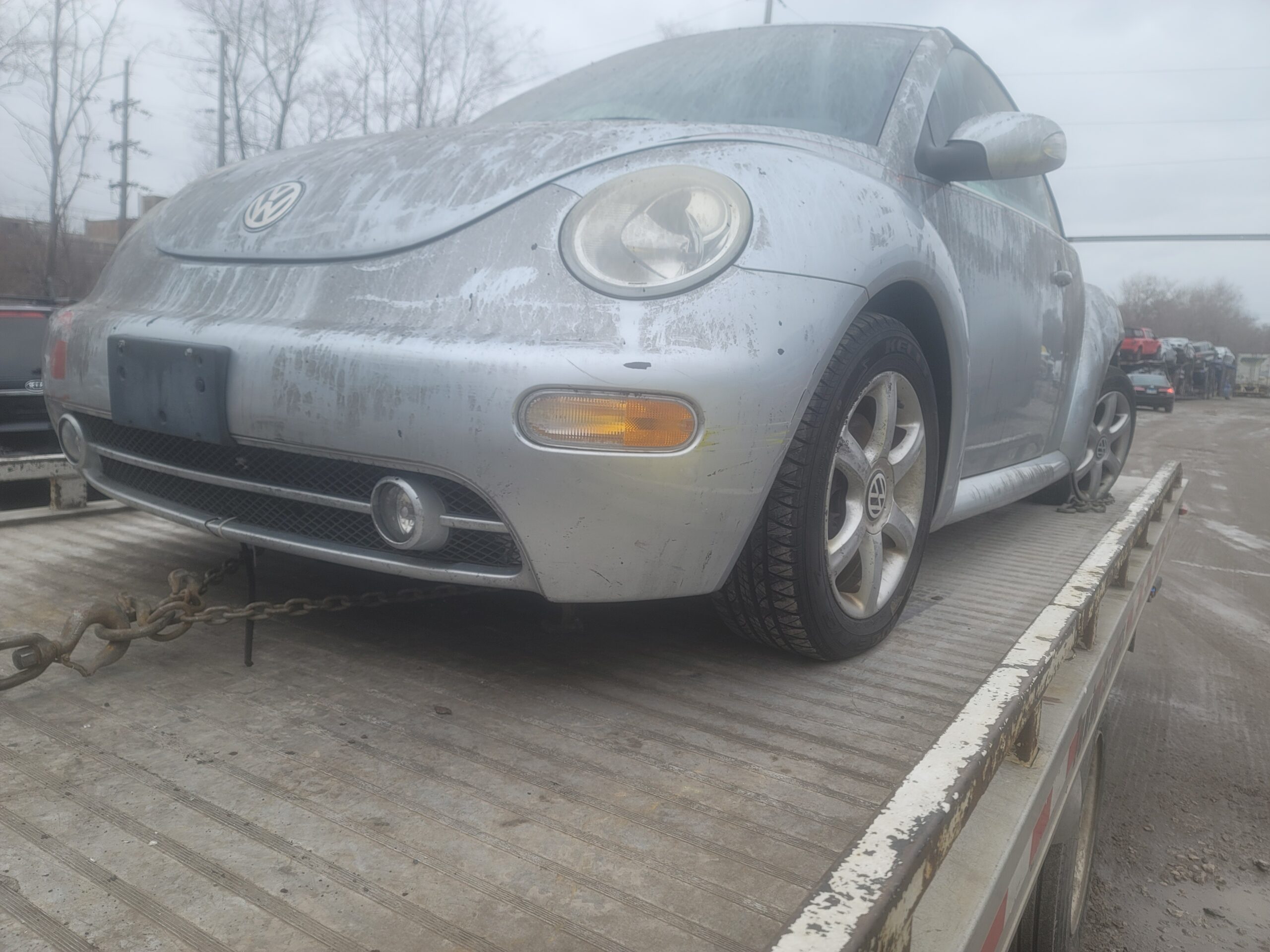 4. Decide On How You Want to Sell Your Vehicle
There are a few ways to sell your vehicle. You can trade it in at a dealership, sell it privately, or scrap it for cash. Each option has its own pros and cons, so you need to consider what is best for you.
If you want to get rid of your auto easily, then trading it at a dealership is your best bet. But, you won't get as much money for your auto this way because the dealer needs to make a profit on the sale.
Selling your car in private can be more work, but you might get a better price. You will need to do all the advertising and paperwork yourself. But you won't have to pay any fees to a middleman.
If your car is in very poor condition and is not worth selling, you can scrap it for metal. You can usually get a few hundred dollars for the scrap. But, the amount you get will vary depending on market prices.
5. Find A Reputable Junk Car Buyer
If you want to get rid of an old vehicle, the best way to do it is by finding a reputable junk auto buyer. You can find a reputable company in a few different ways, but the best way is to do your research. Here are some tips that will help you find an excellent company to buy your car from:
 Check with the Better Business Bureau 
When looking for a good company to sell your auto, check the Better Business Bureau. It is a good way to see if there have been any complaints against the company in the past. If there have been complaints, then you may want to avoid doing business with that company.
You can also find a good company to buy your auto by talking to your friends, family, and coworkers. If you know someone who had a good experience with a company, you will also have a good experience. 
Read online reviews

Another great way to find an excellent company to buy your vehicle from is to read online reviews. There are a lot of websites that allow consumers to leave reviews. Reading these reviews can give you a good idea of what other people think about the company.
If you want to find a Cash For Cars Near Me 24 Hours from which to buy a car, make sure you take your time and research. This way, you'll be sure to get the best deal possible.
If you want to sell your old vehicle, the first step is to get a quote. It will tell you how much your auto is worth and what you need to do to sell it. There are different ways to get a quote, so check them out before making a decision.
The most common way to get a quote is to contact a local scrapyard. They will usually give you an estimate over the phone or online. Be sure to ask about any fees or charges that may apply, as these can vary depending on the yard.
Another option is to use an online car valuation service. These services use math to calculate your car's make, model, age, and condition. 
Once you have a few quotes, you can start to compare them and decide which option is best for you. Remember, the goal is to get the most money for your car. If you think the price is fair, don't hesitate to negotiate.
Contact us right away for a free quote! We can help you get rid of your junk car for a better cost.
7. Gather Required Documentation And Items
If you want to sell your old auto, there are a few things you need to do. First, gather the required documents and items. Here is what you will need:
The title to your vehicle. You can usually get a duplicate from your state's DMV. 

Your vehicle's registration.

Your driver's license or other forms of identification.

The keys to your auto.

Any personal belongings that you want to remove before it's scrapped.
Now that you have all this information, it's time to look for a cash for cars near me now.
Now that you have decided to scrap your auto, the next step is to make an appointment with a local scrapyard. Most scrapyards need you to make an appointment before they accept your auto. So, it is important to call ahead and schedule a time that works for both you and the scrapyard.
When you call to make an appointment, be sure to have the following information ready:
The make, model, and year of your vehicle.

The current condition of your auto.

An estimate of how much scrap metal your vehicle contains.
The scrapyard will use this information to give you a quote for how much money they will pay you for your auto. Once you have a quote, you can decide whether you want to move forward with scrapping your car.
When you are ready to scrap your vehicle, don't hesitate to call us! We can give you cash for your car in the most convenient way.
Scraping your vehicle is a great way to make a little extra cash. Don't fall prey to the many scam sites in existence, and be sure to do some research before getting started. You can get good deals on junk if you know where to look. You could make money doing this, but it would take a lot of work.
If you are in Chicago and looking for "Cash For Scrap Cars Near Me," you should get in touch with a reputable company. Get in touch with us! We are known for giving you cash for your old car so you can buy a new one.
Other Articles We've Chosen For You!
How To Get Money For Your Junk Cars (Getting The Best Price)
Smartest Tips For Getting Rid Of Your Junk Car
How To Get Money For Your Junk Cars (Getting The Best Price)
Frequently Asked Questions